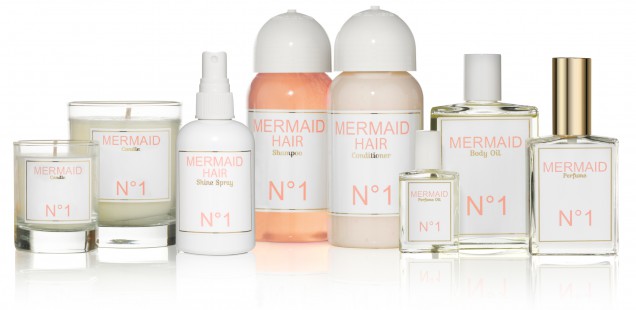 HOLIDAY GIFT FAVORITE – MERMAID HAIR No. 1
Mysterious… Romantic… Ethereal…
Sometimes it's nice to believe in things that could only exists in dreams.
When I was a little girl – Ariel has always been my favorite out of all the other Disney princesses and she has always been my main hair inspiration.
The scent of orange blossom along with a hint of creamy coconut  will make every morning magical and leaves us from a sun-drenched beach and azure sea dream.
Both products (Shampoo and Conditioner) are sulfate-free and are suitable for all hairtypes.
The Perfume Spray Fragrance, and the Mermaid Candle made of 100% Chemical free vegetable soy wax, with a 60 hours burn time.
The MERMAID PERFUME line offers:
a candle for the home, a perfume for the body, and a roll on oil for on the go,
everywhere you go – you will leave a delicate trail of orange blossom… Made with Love.
Photos: MERMAID HAIR
www.mermaidperfume.com