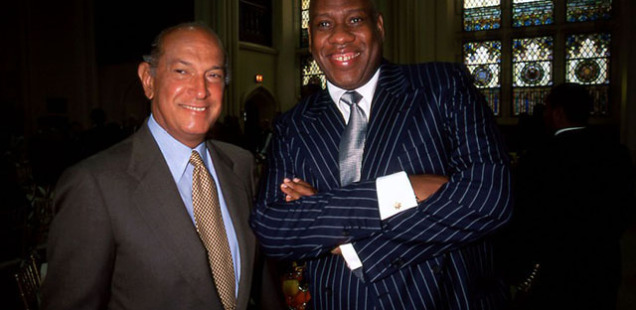 Oscar de la Renta; His Legendary World Of Style"
TO OSCAR WITH LOVE:
ANDRE LEON TALLEY PAYS TRIBUTE TO OSCAR DE LA RENTA WITH A PERSONAL EXHIBITION AT SCAD (SAVANNAH COLLEGE OF ART AND DESIGN) IN SAVANNAH.
"His Legendary World of Style" honors the Designer's deep bond and relationship with his clients, family and his closest friends.
Visitors can peruse 50 ensembles curated by Talley. Among the eye candy: de la Renta's stepdaughter's wedding dress.
Visit the exhibition February 5 through May 3 at SCAD Museum of Art, Savannah, GA.
For more information visit www.scadmoa.org